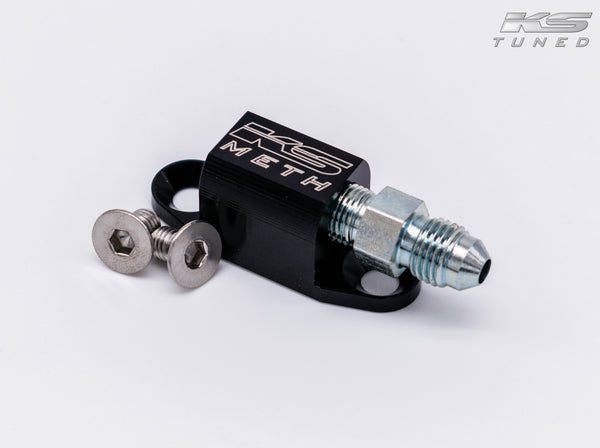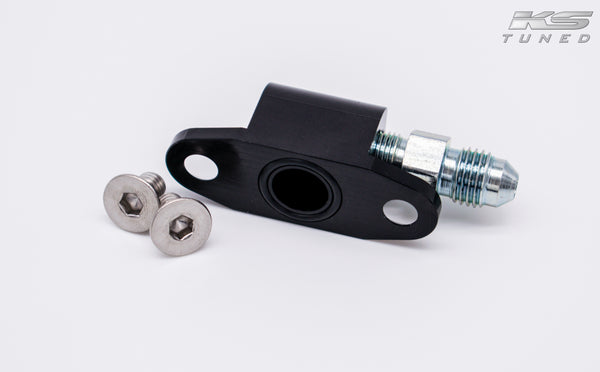 KS Tuned methanol injection attachment kit for Gen 2 KS Tuned Spray Plates.
Each kit includes a fully anodized methanol manifold, an adapter fitting to connect to a -4 AN methanol feed line and stainless hardware to attach the manifold to our Gen 2 Spray Plate.  The fitting can be installed on either side of the manifold to allow easy connections even in tight engine bays.  One attachment kit is required per nozzle, dual nozzle configurations will require two attachment kits. 

Premium quality brass water/methanol injection nozzles, please select your size.

These nozzles are compatible with any blend of water/methanol up to 100% methanol.  They thread directly in to our Gen 2 Spray Plates.  Nozzles can be combined to deliver from 5 GPH all the way up to 30 GPH when used in a dual nozzle configuration in our Gen 2 Spray Plate.

5 GPH is the recommended minimum up to 300 hp

10 GPH is the recommended minimum for 300-500 hp

15 GPH is the recommended minimum for 500+ hp