KS tuned H22 Version 2 Tensioner & Belt Combo!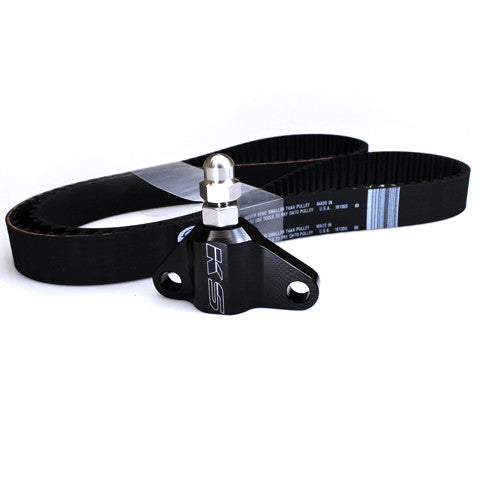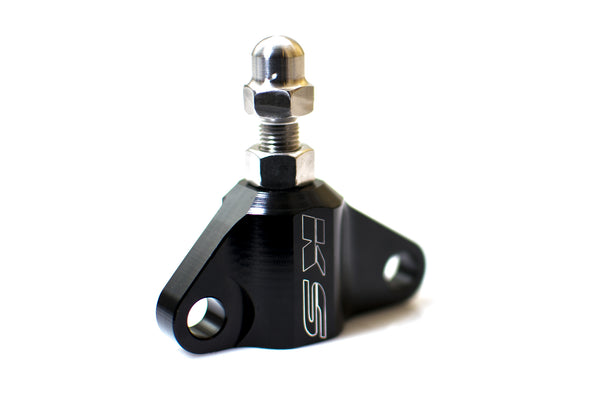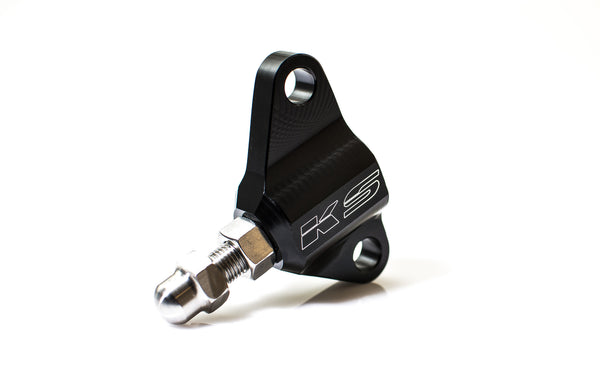 ***Please note, for the time being Dayco belts will be substituted.  Gates H22 timing belts are on nationwide backorder***
The Version 2 tensioner:
-NO NEED FOR A SPECIAL WRENCH!
-100% CNC Machined Billet Aluminum and Stainless Steel
-304 Stainless Steel stud and nut
-6061 Aluminum tensioner body anodized black and engraved
-Directly bolts on in place of the commonly failed hydraulic tensioner
-Fits F20B, H22A (all variations), H23A Vtec
KAIZENSPEED's H22 Timing Tensioner directly replaces the stock H22 auto tensioner and eliminates the annoying H23 manual tensioner conversion. CNC machined from billet aluminum with a Stainless Steel tension rod and jam nut. No special adjustment wrench is needed with our tensioner!.
Installing the H22 Timing Tensioner takes only five minutes during a timing belt change.  
Included in this package is a Gates timing belt.
The Gates Timing belt is a quality product. They have been supplying Timing belts for Honda engines for the last decade and there quality shows. We actually ran this exact same belt in our 1200whp H series outlaw car and never had any issues even though the blue "Racing" Gates belt is best practice.
PROVEN is all we can say.
Why replace it? The stock H22 automatic tensioner, also called a hydro tensioner is known for premature failure, causing bent valves at the least. Our H22 Timing Tensioner fixes that problem and eliminates the need for an H23 manual tensioner conversion.Simply remove two bolts and install our billet H22 Timing Tensioner.  Never use H23 manual tensioner conversion parts again!
For nearly a decade we've had the problem of failed auto/hydro timing belt tensioners on the H22 and F20b. Brand new hydro tensioners often fail right out of the box!  In the old days, we would use the H23 manual tensioner parts, which had a host of annoyances. Installation was time consuming and there are a lot of little parts involved in the conversion. The H23 tensioner spring can come off it's post and get chewed up by the timing belt. And most importantly the H23 tensioner pulley was larger which made installing the timing belt a real pain! Now you only have to remove two bolts and set the tension, which takes less than five minutes during a timing belt change.  
INSTALLATION VIDEO: