KS tuned Front Drag Brakes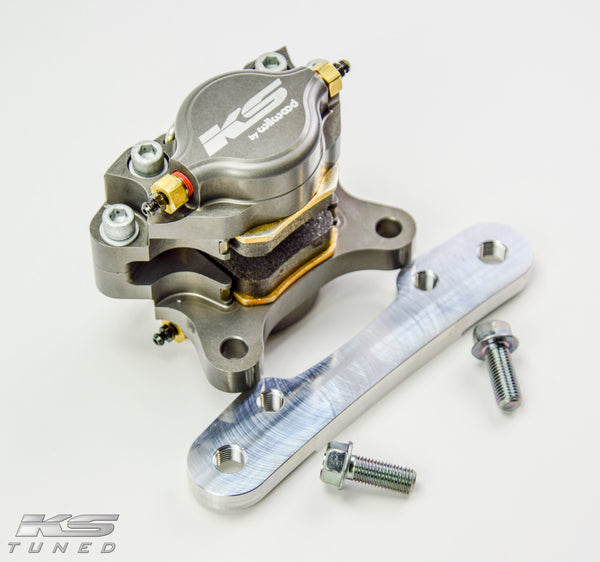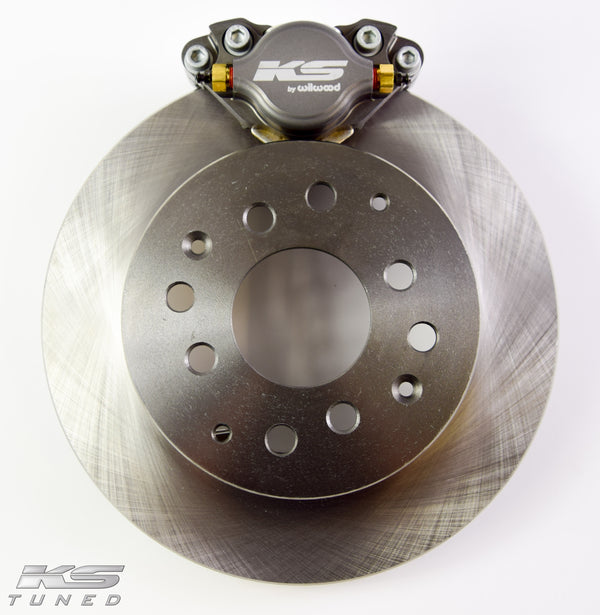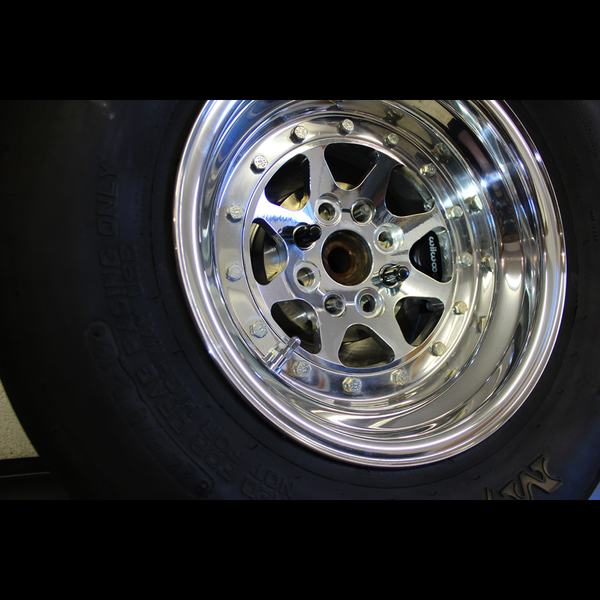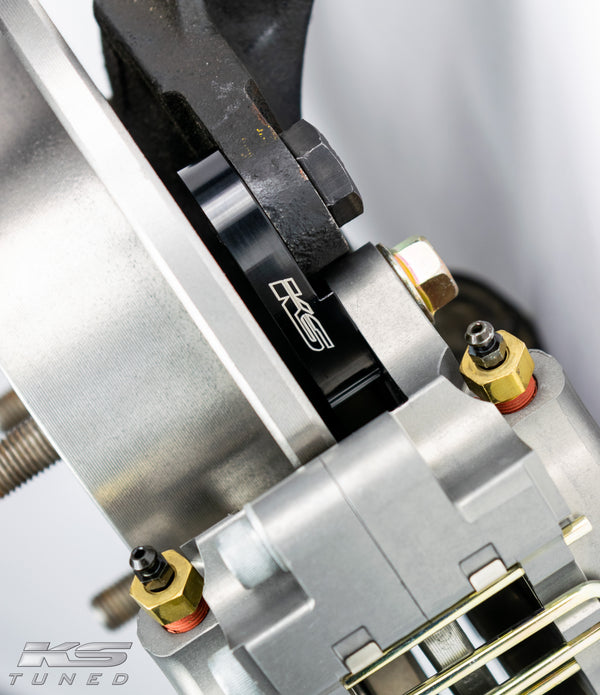 Record setting cars require weight savings in every corner of the car. This allows you to redistribute weight further forward or to the proper corner when corner-scaling your race car.

Our Front Drag Brakes save 22 pounds! They're a complete bolt-on kit for 92-00 Civic and 94-2001 Integra. They fit 13" wheels such as Exospeed, Lenso, Weld Racing, and Belak Industries.
Do you have questions about this product? Ask us here
The KS tuned Front Drag Brake Kit is designed to stop a drag car that is equipped with a parachute. Although we have stopped the KStuned Outlaw car from 175+ MPH on numerous passes without a chute, that is not what this kit was intended for. 
Our Front Drag Brakes are a complete kit, ready for installation out of the box, including:
Lightweight Rotors
Lightweight aluminum Calipers and brake pads
Aluminum brackets
Stainless brake lines with fittings
All bolts are also included
*Requires spindles that use a 10.31" rotor (92-95 Civic EX or SI with ABS, 96-2000 EX or EM1 with ABS)
Performance and Racing parts disclaimer:
This product is for OFFROAD USE ONLY!
* It is 100% your responsibility as the installer or user to ensure that the functionality of this product is satisfactory for the application.
IMPROPER USE MAY LEAD TO ACCIDENTS RESULTING IN PROPERTY DAMAGE, SERIOUS INJURY OR DEATH. IF YOU ARE NOT QUALIFIED TO MAKE A DETERMINATION REGARDING THE SUITABILITY OF A COMPONENT, SEEK THE ADVICE OF A COMPETENT ENGINEER. If you cannot be certain that the component sold by KAIZENSPEED LLC is suitable for your intended application, you may return it in new condition, and in the original packaging, for a complete refund. Because the end user makes the sole determination of suitability for its application, KAIZENSPEED LLC, makes no recommendation or warranty, express or implied, as to merchantability, suitability for any purpose or longevity or safety. BECAUSE THE RACING ENVIRONMENT OFTEN EXPOSES VEHICLES TO STRESSES WHICH ARE NOT FORESEEABLE AND WHICH CAN EXCEED THE ABILITY OF ANY COMPONENT TO SURVIVE, THE END USER ASSUMES ALL RISK OF PROPERTY DAMAGE, INJURY OR DEATH WHICH MIGHT RESULT EVEN IF COMPONENTS ARE INSTALLED IN COMPLIANCE WITH ALL SPECIFICATIONS.
SPECIAL WARNING
All performance or racing components must be inspected regularly for wear. It's a good habit to inspect all components regularly, especially critical components such as brakes, tires, and suspension. Often times a catastrophic problem can be avoided by thorough attention to detail.