G23 Water Pump (H22 pulley pre-installed!)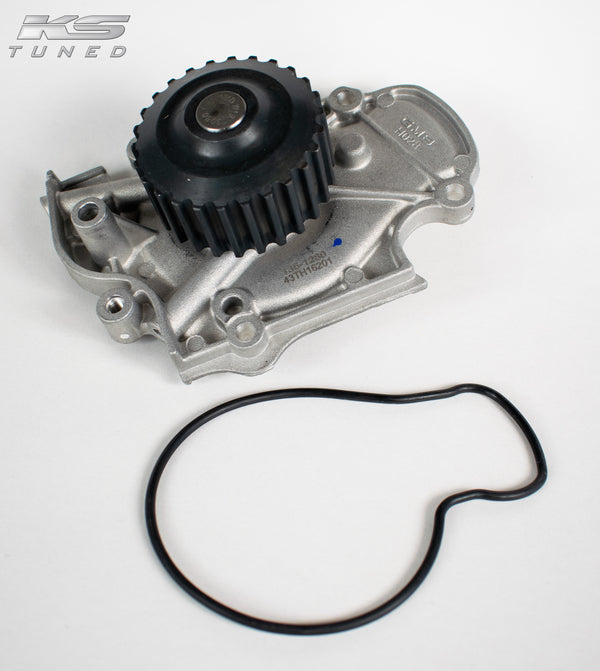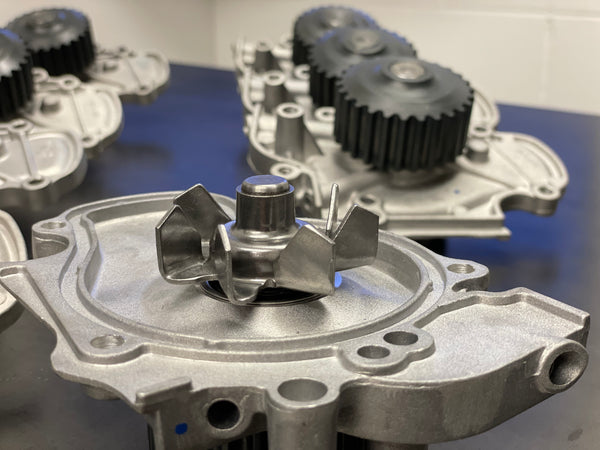 New Product Release!
Introducing the G23 Water Pump from KS Tuned.
In true Kaizen fashion we're continuously looking for ways to improve your engine build and make assembling your project easier.  We understand not everyone has easy access to the tools required to remove the H22 water pump pulley and press it on to an F23 pump housing, so we did it for you.  Just bolt-on our G23 pump and get on to the next part of your build!
The pulley is pressed in place using Loctite sleeve retaining compound to ensure it stays put.  Pulley offset is measured and adjusted to our specification during assembly of each pump.  Only top quality pump cores are used to ensure years of reliable service.
Stamped steel impellers only!
No more buying two water pumps to make one!
Easy bolt-on. No machining or pressing on or removing pulleys!
Kit includes:
Water pump and gasket.
Part number: KST-1007