Electric Water Pump Kit With Thermostat Delete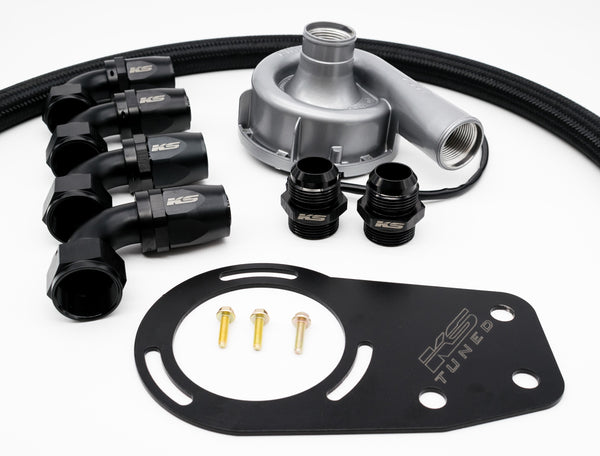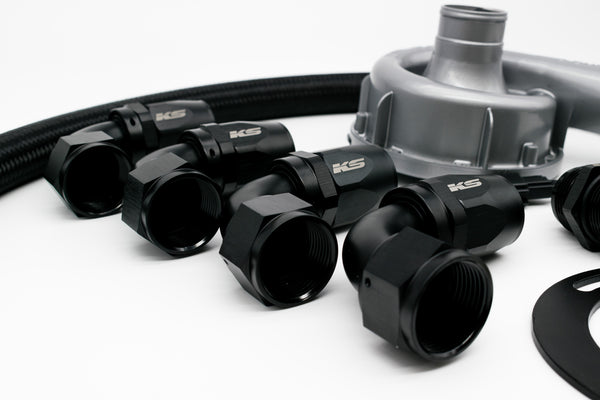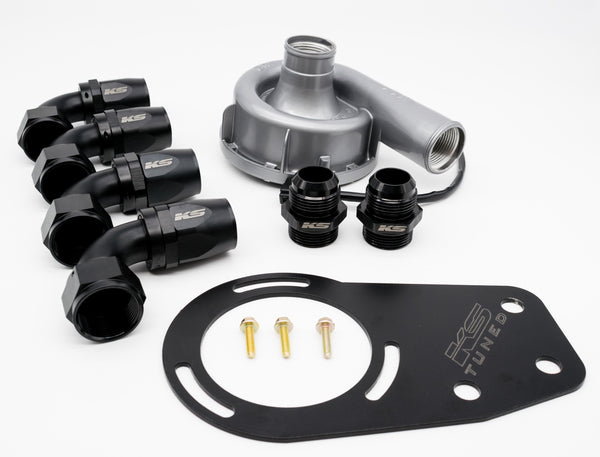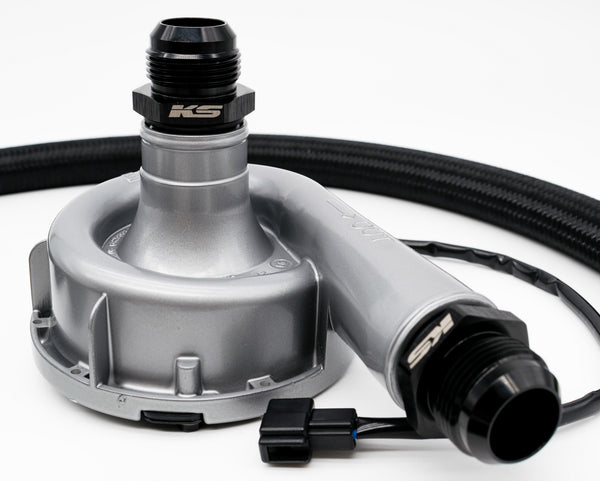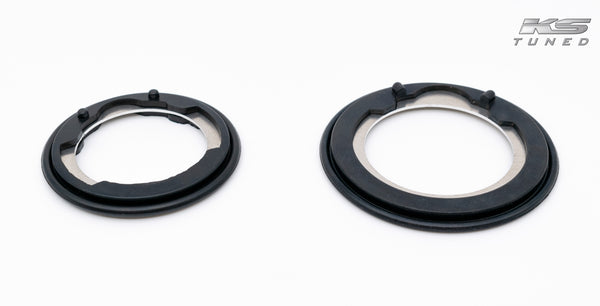 Does your car overheat?
Our Electric Water Pump Kits are the fix!
Overheating is a common problem for cars with half radiators or drag radiators, and no one is talking about it! Engines usually overheat at idle when the mechanical water pump is spinning slowly, but with our EWP Kits you can move maximum water even at idle! Our Electric Water Pump Kits flow FAR MORE THAN DOUBLE what your stock water pump does and DOUBLE what the Meziere electric water pump can manage. 

Kit includes:
• 4x 16AN 90 hose ends in black
• 2x -16AN ORB to -16AN male
• Davies Craig EWP150 flows 40 Gallons/Min!
• 3ft -16 Nylon Braided hose
• B-series hydro trans bracket (works in any chassis with a Hydro B-series transmission, including H2b setups)
• Zinc-plated flanged fasteners for mounting EWP to the bracket
(bracket to trans bolts not included)