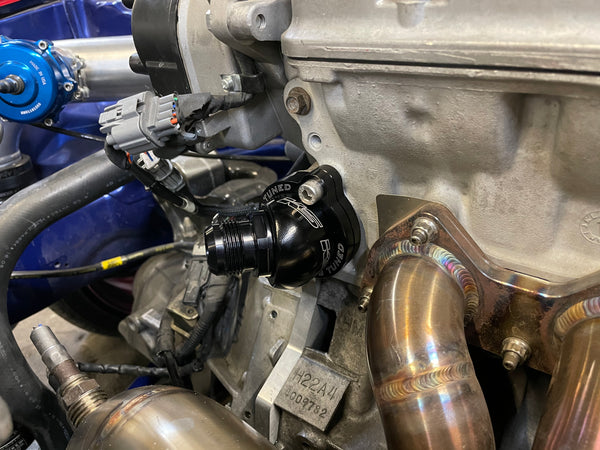 KS Tuned HAS ALWAYS and WILL ALWAYS support the H-series and F-series platforms! 
We're back with another clean-sheet designed H22 product! This Swivel Water Neck is designed specifically for modified H22, H23A (Bluetop VTEC) and F20b engines in any chassis with any mounts! 
The swivel neck design is intended to completely eliminate kinked radiator hoses that are common with swaps by allowing the outlet to swivel 360 degrees! This allows you to point it directly at your radiator inlet or downward to clear uppipes or anything else. Our Swivel Water Necks also work perfectly with stock configurations if you just want your engine bay to stand out. 
As an added feature you can order them with -16AN fittings for use with AN hose ends!
Part Number: KST-1100 includes a -16AN Hose Fitting
Part Number: KST-1101 includes a 1.25" hose barb fitting