Competition Clutch H2B Super Single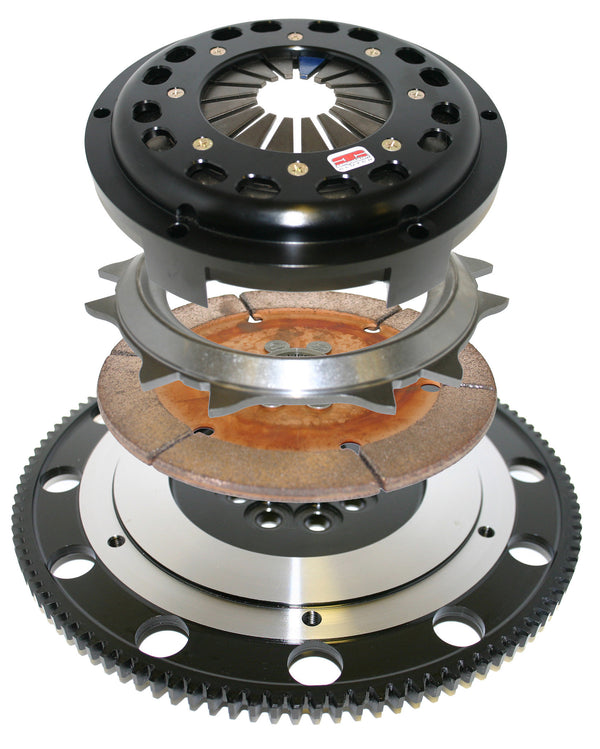 KAIZENSPEED LLC has partnered with Competition Clutch to bring the H2B community the best drag race clutch period.
 Please select Twin or Super Single from the drop down menu.
 Super Single Assembly

The Competition Clutch Super Single was developed for cars not quite ready for a twin but needing something more than the conventional Stage 4. The Super Single mirrors a twin disc in the fact that they both are a 7.25" set up and have a 4140 forged steel flywheel. Unlike the twin, the Super Single only uses one disc and tips the scales around 17-20lbs depending on application.
The Super Single is a must have piece for all-motor/nitrous cars running up to 450whp.