KS TUNED H22/F20B/H23 VTEC BILLET REAR WATER NECK 1.25" HOSE BARB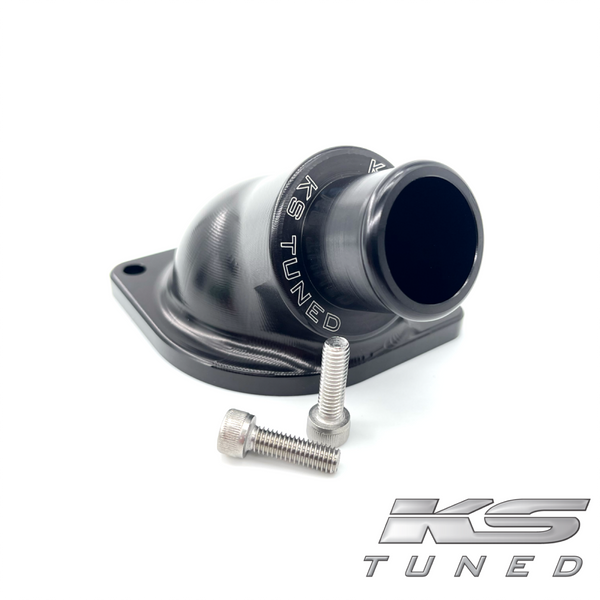 You guys absolutely loved our Rear Water Neck in the -16AN version so now we are offering it with a 1.25" Hose Barb!
Our KS Tuned Rear Water Neck is designed to replace the Oem thermostat cover and look great doing it. The waterneck seamlessly transitions to a 1.25" hose barb fitting which now allows you to use standard radiator hoses. Our sleek, low profile CNC machined billet aluminum water necks have a black anodized finish with KS Tuned logo laser etched so you know you have the very best parts installed on your engine. To top it off, stainless steel fasteners are included with each rear water neck for the cleanest possible install.
Part Number KST-1108 includes the billet Rear Water Neck 1.25" Hose Barb  in Signature Black and two stainless fasteners.