KS Tuned H22/F20B/H23 VTEC Cam Gears, Limited Edition Raw Billet Finish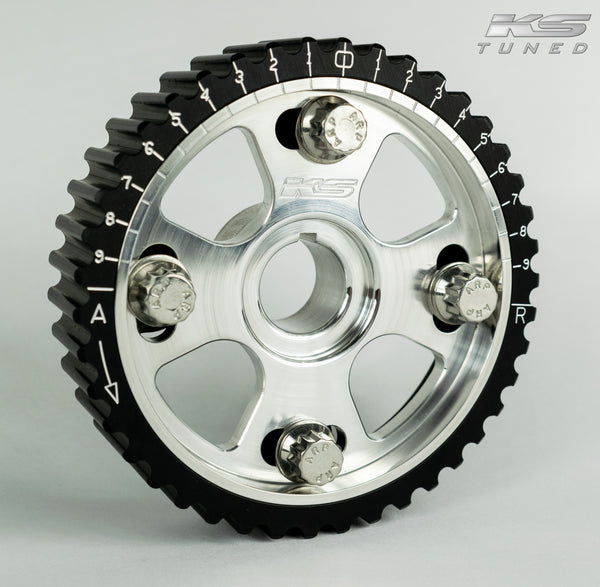 Limited Edition Raw Billet H22/F20B/H23 VTEC cam gear sets are in stock, get them while you can!  
Price Listed is for a PAIR of cam gears!
These KS Tuned cam gears are direct replacements for your ugly, rusted steel cam gears.  Our cam gears are precision machined from 6061 T6 billet aluminum, the outer ring is hard anodized black for increased durability.  The centers feature a raw machined billet finish featuring an engraved KS logo.  The timing adjustment scale is also engraved on the inner and outer portions to ensure it will remain legible and easy to use for years to come.  Precision adjustments are a snap thanks to the amplified micrometer style timing scale...No more guessing if you moved it 1° or not.  12 point stainless steel ARP fasteners ensure your adjustments are securely locked in place.  Our cam gears are proudly made in the USA!