Luminescent N2O Pressure Gauge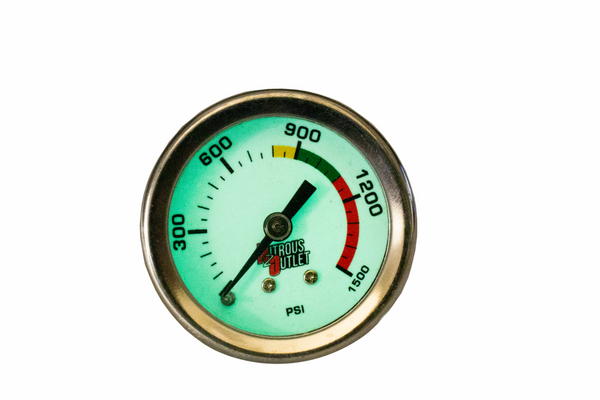 NO-4005 Luminescent Nitrous Pressure Gauge
It should be illegal to install a Nitrous Kit without a pressure gauge. Having appropriate nitrous pressure is the single most important factor when using nitrous. Be sure you have a nitrous pressure gauge with your nitrous kit!
Easy to Monitor.
The 1.5" white face of this gauge is easily visible during the day and glows bright in the dark so you can keep an eye on your systems bottle pressure at night. Maintaining system bottle pressure is vital for proper function of the system and its components.
0 to 1500.
This heavy duty stainless gauge measures 0-1500 PSI and has color coded indicators to easily decipher if your system is at the proper pressure.
Application.
This gauge has a 1/8in NPT threaded stem so it can be attached directly to a bottle valve or any manifold with a 1/8in port.