Race Spec 4 Port PWM Boost Control Solenoid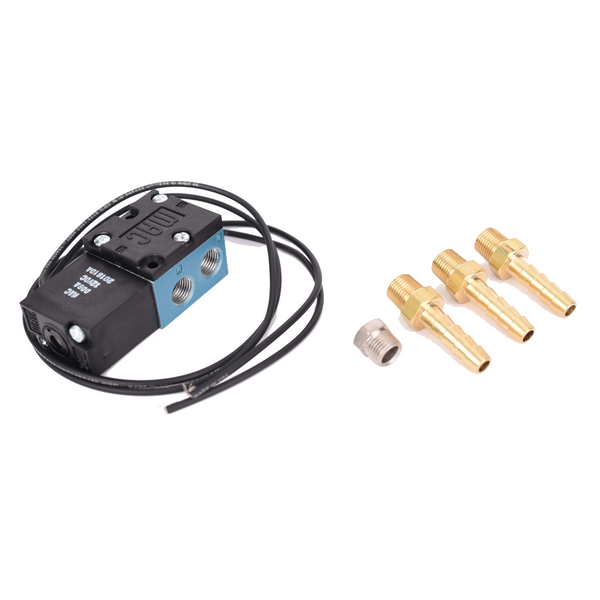 Race Spec 4 port boost Solenoid utilizes the top and bottom of your waste-gate diaphragm. It allows you to use a much lower waste-gate spring pressure for better low gear boost control and better high gear, high boost settings.
For use with:
Hondata S300

Hondata K-Pro
Hondata FlashPro 2006-11 Civic Si
Hondata FlashPro S2000
Hondata FlashPro 07/08 TSX
Motec
AEM
Haltech
5x the amount of boost when using a 10 lb waste-gate spring
Better control which equals more power
More accurate duty cycle control

4 port boost control solenoids are designed for use in high boost applications, but will work just as great in low boost applications. It is normally closed so that on failure you will run off the waste-gate spring. It uses 1/8 NPT fittings.
If you are upgrading from a 3 port solenoid, the boost control tables will need re-tuning.