The BLACK ECU ****8-10 week lead time currently****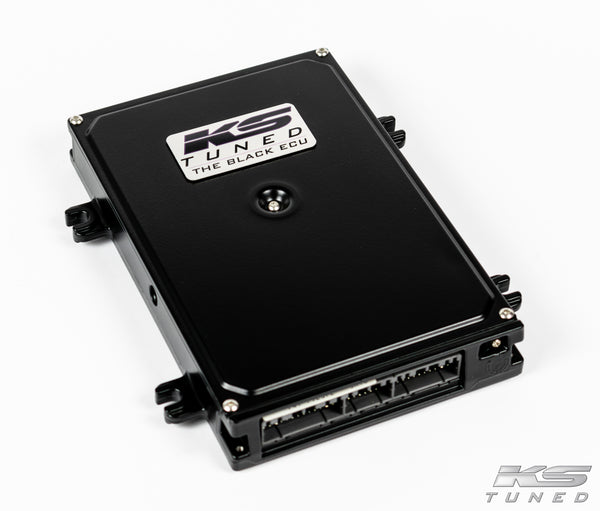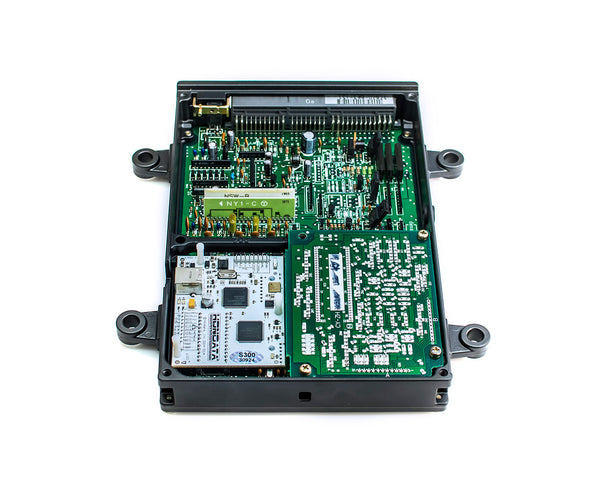 ****8-10 week lead time currently****
THE BLACK ECU starts as an OEM Honda ECU. KS Tuned machines the USB Port, rigid powdercoats the case matte black, and installs the Hondata S300. All ECU's are tested for complete functionality before shipment.

Do you have questions about this product? Ask here

For the first time, you can simply pick up the phone and get an ECU with Hondata S300 professionally installed with no hassle of finding a reliable installer.
THE BLACK ECU is 100% tested, on the shelf and ready to ship by the dozen...with world class support. 

OEM ECU with Hondata S300 V3 professionally installed by KS Tuned (replaces your ECU)

Basemap library included

Powdercoated matte black for the cleanest appearance 

100% tested for functionality before and after socketing 

ALL ECU's are capable of running any OBD1 four-cylinder Honda engine

We offer email tech support and will gladly answer any questions

We guarantee THE BLACK ECU to be fully functioning on delivery
Core Refunds:
We offer the option to send in your ECU for a $50 core refund. 
Cores must be virgin OBD1 Honda/Acura ECU's.
Please email us at Sales@kaizenspeed.com before sending in your ECU.
The ECU's can not have been previously chipped.
The customer is responsible for shipping their core ECU to KS Tuned. If we determine the ECU is not usable, the customer will be responsible for return shipping.
Please verify that your ECU is a 92-95 Civic or Integra ECU and not a "VX" model.
The following is a list of acceptable ECU's
-P05
-P06
-P28
-P30
-P61
-P72 (OBD 1)
-P74
-P75
THE BLACK ECU is compatible with:
Connecting the Hondata S300 V3 to your phone:
*Disclaimer: If you need special functions like boost control or 4 wire O2 control, you can request it at the time of order. We will provide it at no additional charge if it is available. Most users don't use the special functions listed. THE BLACK ECU is an OEM Honda ECU that is tested and every step is taken to ensure proper functionality. All units are tested and proven 100% functional before shipping.
* KS tuned supports our customers before and after the sale. If you have questions please
ask here